Increased focus on sustainability and "Nordic"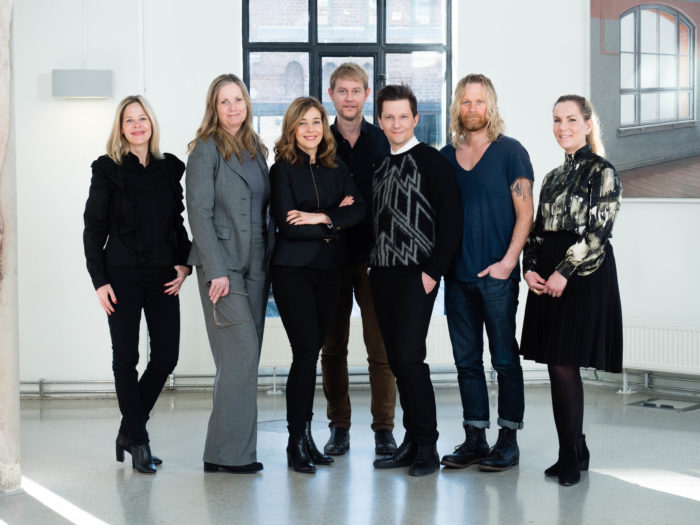 The Nordic Fashion Association recently gathered in Oslo with a purpose to stake out a new direction and vision for a common Nordic platform for fashion and textiles. With a new and more dynamic cooperation and sharing model, using the dynamics from both crafts and technology – the plan is to lift sustainability into a new realm.
Norwegian Fashion Hub, the fashion cluster of Norway, is the newly appointed Secretariat for the Nordic Fashion Association.
The objective is to further strengthen the Nordic Fashion Association, to create a larger network and wider platform for developing and promoting Nordic design,
says Gisle Mariani Mardal, the new Chairman of Nordic Fashion Association.
The Nordic Fashion Association was established in 2008. Since 2009, Danish Fashion Institute held the Secretariat and has placed great emphasis on environmental issues and sustainability.
The platform NICE (Nordic Initiative Clean and Ethical) and the conference Copenhagen Fashion Summit have been the most important projects. While the Copenhagen Fashion Summit is becoming a yearly, global event and a "Davos for sustainable fashion"; NICE is evolving also. Having been a go-to internet site (nicefashion.org) for consumers and designers to gain knowledge on sustainable issues surrounding textiles and maximizing their sustainability in a life-cycle perspective; the plan is for a version 2.0.
This will be a more dynamic and social-media based tool for discussion and engagement. Mardal explain:
We must embrace that it is on Facebook, Twitter and other social media platforms that the agenda is set; and as we need to find a better language for this whole sector to really understand the momentous problems we are facing.
Nordic lifestyle is attractive  
The goal has long been to develop the organization and the Nordic cooperation through joint projects, country-specific projects, and cooperation with the Nordic Council.
Although each of the Nordic countries considers themselves to be different, the Nordic countries are globally perceived as one market. Nordic lifestyle and design are currently sought after all over the world, and this can provide great opportunities for Nordic companies. If we strengthen the cooperation between us, we increase the effect
says Mardal. Future collaborative activities will include marketing, product development and strengthening the local value chain in order to reduce the environmental impact. There are also major tasks that the Nordic region would like to take a lead on, in cooperation with the Baltic countries, as we are tied together with the sea as our common link. One thing is the blossoming bio-economy which can also be related to textiles, but also the growing concern with microfibers and microplastics as the 'evil second twin' to global warming as one of the most pressing environmental issues. Aligning with the UN Sustainable Development Goals will be high on NFA's agenda.
To share experience and knowledge will be important going forward. We have to realize that if the industry, whether it be fashion or textiles, is going to be part of the future, we need to be part of the solution.
says Mardal, adding:
It will be in the cross-section between technology and craft, between local and global that we see the potential for a new take on sustainability.
From left to right: Camilla Lindemann, project leader NFA, Tone Tobiasson, project leader NICE and editor nicefashion.org, Helena Waker, CEO Stockholm Fashion District, Gisle Mariani Mardal, new Chairman of NFA, Johan Arnø Kryger, Chief Learning Officer Danish Fashion Institute, Gunni Hilmarsson, board member Icelandic Design Council and Elin Katrine Saunes, project leader Norwegian Fashion Hub. Photo: Kristoffer Myhre.