– The students will no longer be part of their own industry.
November 26, 2017
By editor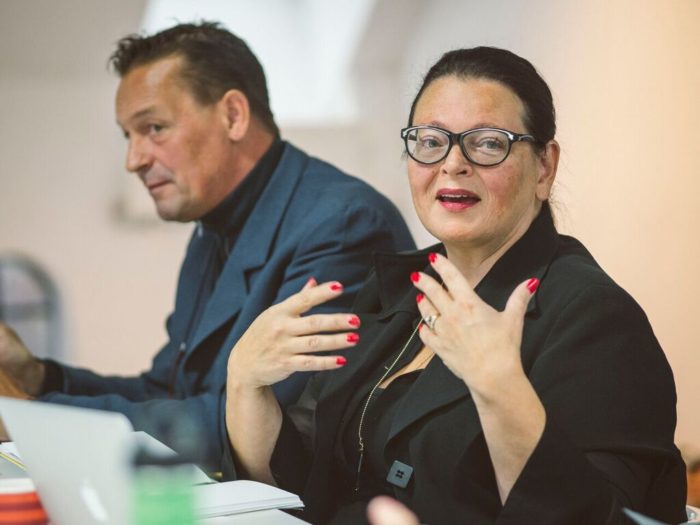 These were among the statements when 10 Nordic Fashion and Design Schools gathered at a consortium in Oslo November 9th. The agenda was the opportunity to create a regional education network focusing on sustainability.
Several sustainability related challenges were discussed at the consortium. Several find that schools and the industry must collaborate to change fashion and design to become sustainable and further viable for the future. New subjects, exchange programs, and closer cooperation with the industry about new business models and responsible innovation, were among the highlighted, necessary measures. The summary after a day of good discussions was that there is an extensive need for collaboration on sustainability. All of the schools wanted to combine forces for increased power.
Environmental authorities support
The initiative for the consortium was Danish Environmental Protection Agency and the Danish Fashion Institute. The latter organization runs the annually Copenhagen Fashion Summit, which brings together the international fashion industry regarding sustainability.
Network application into 2018
The road ahead for the 10 schools is an application for funds to operate a network. The application will be delivered in the new year and with a hopefully positive result, the schools will be able to discuss goals and measures during the first half of 2018.
The schools that participated was VIA Design, Copenhagen School of Design and Technology, Aalto University, Oslo and Akershus University College, Swedish School of textiles, Icelandic Academy of the Arts, Kunsthøgskolen in Oslo, Nordiska Textilakademin, Designskolen Kolding, The Royal Danish Academy of Fine Arts Schools of Architecture, Design and Conservation.