Challenging the status quo
December 3, 2017
By editor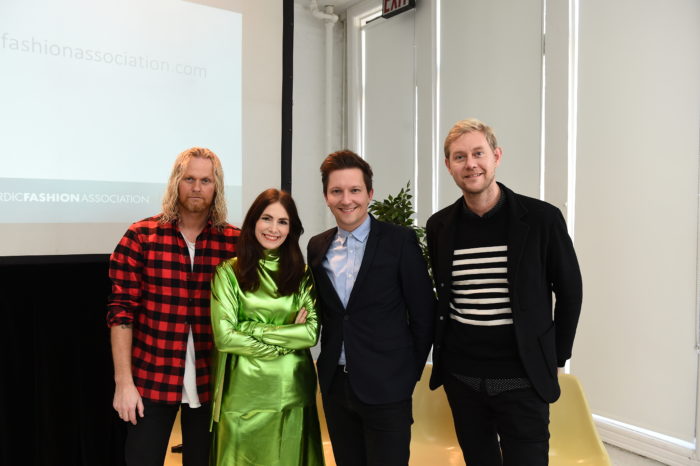 The fashion system as we know it is breaking down. There is a big demand for new business models, supply chains and design strategies to be more sustainable and the industry need to move fast. On November 29th, the Nordic fashion industry joined global fashion industry leaders in New York to discuss the future of sustainable fashion to collaborate with the American fashion industry.
Fashion and textiles are the world's 4th largest value creator in the world and in tandem with this, the Nordic fashion scene is exploding and is now one of the fastest growing export industries growing three times faster than the total export. But the impact the industry has on the climate is vast as fashion ranks among the highest polluting industries on a global scale.
Thus, the initiative which is based on NICE (Nordic Initiative Clean & Ethical) recognizes that producers of pollution-intensive goods must change drastically. The Nordic countries seek to systematically change the global fashion system by utilizing innovative technology, a respect for nature, Nordic heritage, and sustainable practices.  As Gunni Hilmarson so well put it during the day-long session: "All we need is less".
Although geographically small, Nordic countries represent some of fashion's largest and most crucial global players. Focusing on sustainability and responsible innovation, the Nordic fashion companies shared their innovative solutions. The Nordic Fashion Association presented Nordic innovations and initiatives focusing for slowing down and new business models. Among the presented innovations were climate positive fibers, carbon positive farming, near market manufacturing, tax systems for rental services, baby clothes on rent prescription, bespoke jeans and much more.
The Nordics have a 'model' for transparency, openness, trust and inclusion that is much admired. As Gisle Mardal, Chairman of the Nordic Fashion Associaton stressed: "As we see an increasing desire for Nordic Fashion we need to make sure that our companies can deliver products based on sustainable practices for a better future of fashion".
The Nordic Council of Ministers contributed funds to make this trip possible, as did the American Embassy in Oslo.